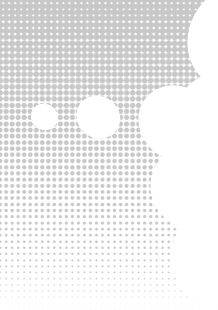 Sleuth: Cities of Mystery Expansion Launched
February, 2005
What: A major expansion to Sleuth
When: Wednesday, February 16th, 2005
Hypothetical Software is proud to announce the upcoming release of a major expansion to Sleuth: Cities of Mystery. Cities of mystery will expand the game world to include 4 complete cities, each with their own inhabitants, political factions and special locations. Subscribers will be able to travel between cities in search of new skills, equipment, and more valuable treasures.

More Daily Mysteries: Subscribers will be allowed to play 10 mysteries a day instead of 8.

Travel: Traveling between cities will require an investment of both time and money. In addition to the cost of the ticket, a detective will have to spend a certain number of turns (daily mysteries) to make the trip. The further apart two cities are, the longer the trip will take, and the more it will cost.

Agencies: Agencies will be based in one of the four cities. When a member of an agency is traveling in a different city, they will not have access to the agency equipment locker, case files, office safe or treasure room. Directors will be able to move agency headquarters to a different city. If an agency moves, all of the equipment stored in the locker can be shipped to the new city.

Contacts: Each city will have its own set of residents. Detectives will need to forge new relationships if they want to be fully effective in a new city.
Features
Four complete cites to explore: New York, London, Shanghai and Delhi
Three new political factions to ally yourself with or against
New skills and Equipment
More difficult and valuable treasure hunts
Harder Level Mysteries
More Daily Mysteries
About Sleuth
Sleuth (www.playsleuth.com) is an open-ended, detective role playing game (RPG) where you solve mysteries by searching for clues, questioning suspects and interviewing witnesses. Every mystery is unique with different victims, suspects and clues. All mysteries are solvable, in fact there are always two ways to solve any single mystery, but player skill and a small amount of luck are necessary to nab the guilty suspect.

Sleuth is published by Hypothetical Software Inc.